sliding doors | Posted on: 3rdMay 2021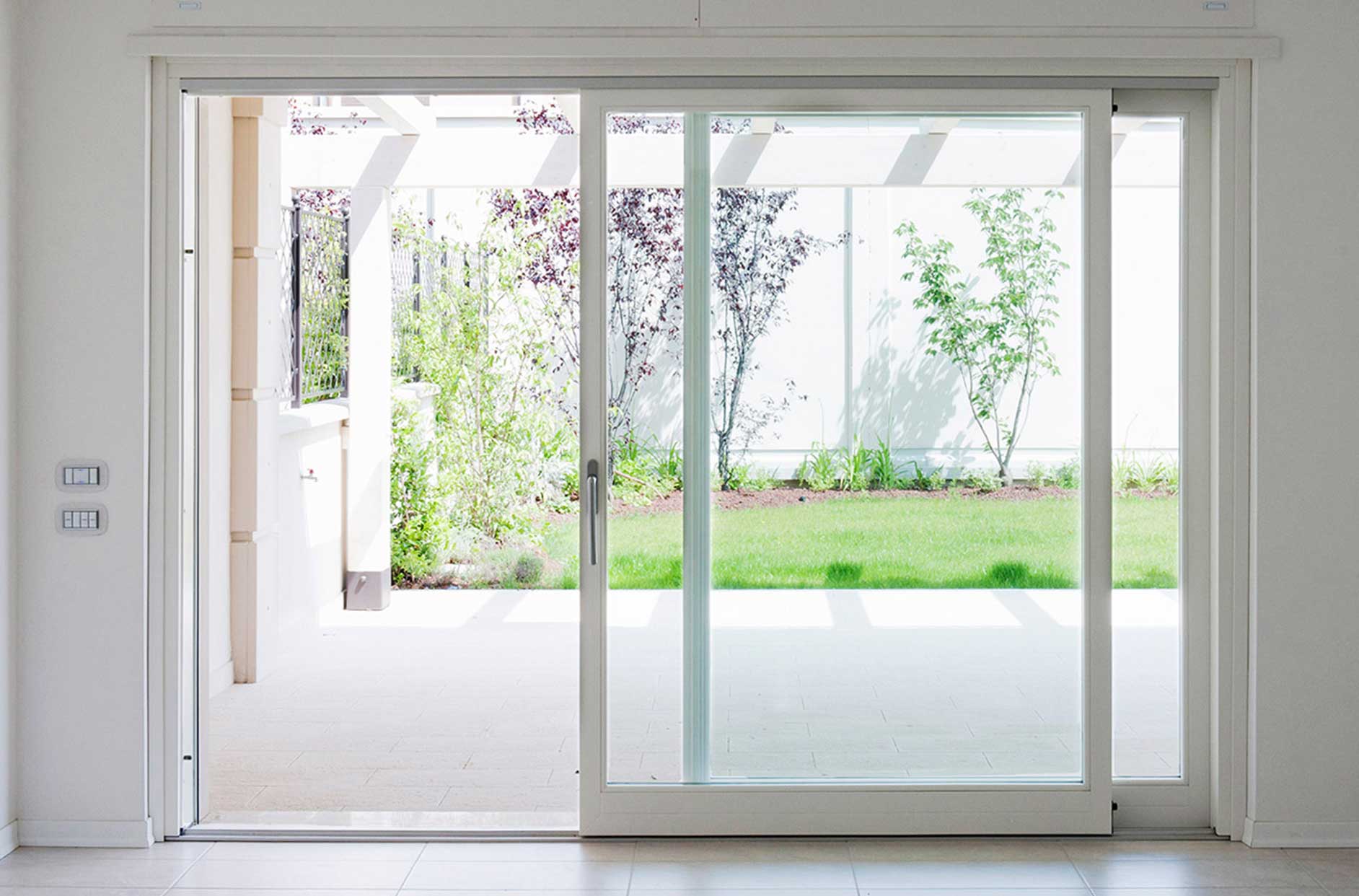 Being sleek, elegant, eco-friendly, compatible, versatile, energy-efficient and durable,  it's easy to guess why UPVC sliding doors are the mainstay of contemporary homes the world over.
A sliding door is more than just a door. It's rather an extension of your décor, a personalized space enabler, and an entryway to an unhindered everyday life. Still unconvinced?
Here's your rundown on all things sliding doors. It's all about keeping you in the know of your options.
What are Sliding Doors?
Doors that slide open horizontally are sliding doors. Some are mounted on a track (bottom rolled), and some, hanged from a track (top hung). Some might even "vanish" into the wall when opened. These doors were an architectural staple in ancient Rome, as evidenced by archaeological digs in Pompeii. Where these doors were invented is, however, unknown.
Why Sliding Doors?
Residential UPVC sliding doors are an advantage that you can't let pass up. Let's explore why.
Sliding doors won't open into your living space, helping you save space and make rooms look more spacious. That makes them a boon for space cramped urban dwellings.
Usher abundant natural light into indoors with sliding doors. You'll end up making your rooms cosy, enjoying an unobstructed view of the outdoors and reducing power bills.
They are easy to upkeep and maintain. Just soak a sponge in soapy water and wipe your sliding doors squeaky clean. Not much effort, time or cleaning equipment is required.
Aesthetics come by default with sliding doors. The sleek profile, and expansive, colour coated glass add eye appeal to any décor – modern, contemporary or traditional.
Finding a UPVC sliding door to meet your décor requirements is easy, as they come in a variety of design options, such as Pocket Sliding, French sliding, Patio Sliding and more.
The UPVC sliding door cost is of competitive cost during long term than other material options. Besides low upfront cost, savings in the long term come in form of energy efficiency and low maintenance costs.
Thanks to the double-paned toughened glass, the UPVC sliding doors are the safest option available. They cannot be broken easily, and hence, deters intruders.
Also Read:  Tips that can help you choose uPVC door & window manufacturer
What are the size options?
The sliding doors offer design flexibility, otherwise hard to achieve with the traditional doors. Your size options range from 0.5-meter to 2.4 meters. You can have those expansive doors that make foot movement and shifting of heavy objects way more easy and convenient
What are the colour choices?
The colour options spoil you for choices. Looking for a cosy, natural and aesthetic look for your dream home? Well, the wood grain finish keeps you covered. If a modern look is a priority, look no further than Grey shade. Other options include White, Dark Oak, Golden Oak, Mahogany and Walnut among others. Feel free to blend two or more colours to achieve a contemporary look.
How versatile are they?
Versatility is one more trait you associate with UPVC doors that slide. From dividing a big room into two or more smaller rooms to merging many rooms, the sliding doors are your best bet. Even creating intricate space solutions is possible with sliding doors.
What about installations?
With sliding doors, installations, removals and reinstallations are a breeze. That's because of a simple operational mechanism. However, ensure the wall doesn't exert pressure on the door. But if it does, a steel support beam is required to keep your sliding doors up and working.
Also Read:  Which one will work best for the balcony: uPVC windows or doors