uPvc Casement Windows | Posted on: 2ndFeb 2021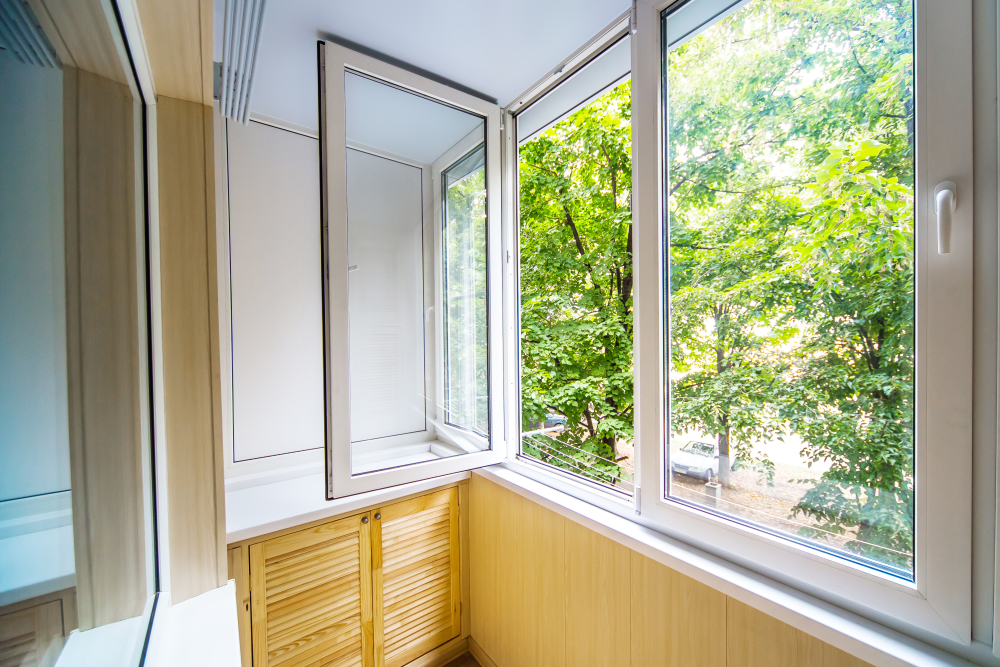 Are you looking for an elegant and simple window design for your property? uPVC casement windows are standard uPVC window designs that offer an undivided view of the outdoors.
The best thing about uPVC casement windows is that it's energy-efficient when it's closed. These windows are also available in multiple styles, just like side hung.
What is a Casement Window?
A casement window offers a classic and practical look. It can be installed easily as a single or double sash for an elegant opening. The frame of the casement windows is fixed to the sides by hinges. They are available in various types of frames, from vinyl to metallic and wooden. However, the uPVC frame is the best for the modern home or office setting, as these frames are versatile and easy to customize.
Like casement door India, casement windows can easily swing open outwards or inwards according to the available space in your room. These windows can be swung open inwards or outwards depending on the area in your room. Furthermore, you can use a cam handle or level for opening these windows.
Essential Things You Need to Know about uPVC Casement Windows
The reason why uPVC casement windows are popular among both designers and homeowners is their endless benefits. Some essential things that make uPVC casement windows superior to other profiles are:
When installing low-emission or low-E glass panes with silicone sealants in uPVC casement windows, you are likely to enjoy the energy efficiency. Low-E glass is a double-glazed glass, which helps in reflecting the sun's heat in summers. Likewise, it can trap interior heat in the winter months. This way, the optimum indoor temperature can be maintained while reducing the need for external cooling and heating systems. It further leads to a decrease in monthly energy bills. Besides being highly energy-efficient, uPVC casement windows are also non-toxic. This makes it a perfect eco-friendly material for windows and doors.
Also Read: Benefits of Installing Casement Windows
Since uPVC is a durable material, it's perfect for constructing long-lasting casement windows and doors. It is even termite-proof, moisture-resistant, UV-resistant, dust-proof and weather-resistant and hence, protects your windows from any environmental factor that can harm their durability, aesthetics, or overall strength.
uPVC windows are resistant to peeling, flaking, rotting and rusting even after using them for several years. All it needs is a gentle cleaning routine with a clean cloth dipped in a water and household cleaner mixture. This makes the maintenance of these windows easy and convenient for busy homeowners.
When integrated with a multi-point locking system, uPVC casement windows are likely to offer a higher security level than any other window material. Moreover, uPVC windows come with galvanized steel cores that are not easy to break, providing the window with an additional protection layer.
Also Read: Make Your Office Door Look New With These Modern Solutions
Conclusion
A long list of benefits makes uPVC casement windows an ideal choice for modern home and office environments. So, consider all these factors and consult the best uPVC window supplier to ensure you invest in a high-quality window system.