lift and slide door | Posted on: 4thOct 2020
Do you want to open up your living room to the patio or garden area? There are many door options to do that, but one of the popular choices for high-end homes is the stunning lift and slide door.
The large lift & slide doors have become the hottest choice of homeowners due to its ability to offer seamless indoor-outdoor living to inhabitants. So, it's perfect for people who want to extend their living space to elaborate outdoor spaces.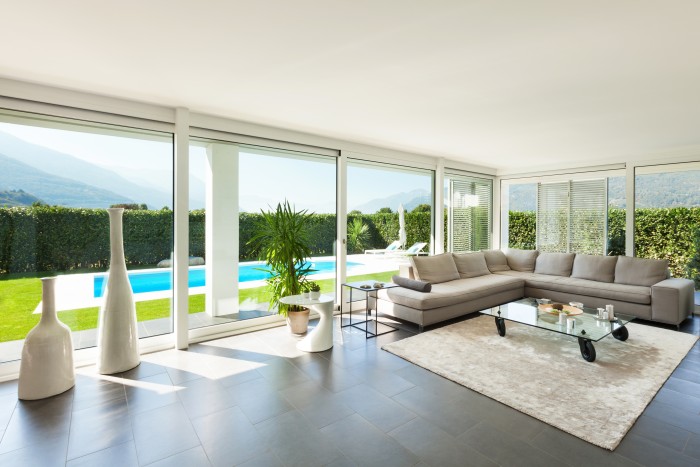 What Makes Lift & Slide Doors Unique?
Are you wondering what is unique about these lift and slide patio doors? Well, here are some fantastic benefits of this door style that make it a popular choice among property owners.
Offer effortless operations
The lift and slide uPVC door accepts larger glass panels compared to other door styles. It means you can have sliding panels up to three metres wider, as well as equally taller.
Unlike bi-folding doors, these doors enable more light due to the more significant glass area. That's why it's ideal for making large glazed extensions while offering a maximum outdoor view to inhabitants.
Offer effortless operations
Another advantage of lift and slide uPVC window doors is that these are integrated with advanced gear and hardware. Due to this, even the most massive lift and slide doors are easy to life, slide and close.
These doors are a breeze to open and close, all thanks to its advanced roller mechanisms. Even when it's in the lift mode, the large panels can quickly come away from its frame for offering better ventilation and view.
Also Read: Emerging uPVC Doors and Window Trends to Watch Out For
Lift and slide doors are space-savings
Like lift and slide uPVC windows Srinagar, the lift & slide doors are the best option for small properties. It is because they can save a lot of space. Its sliding action doesn't require folding or a hinged mechanism like a folding or swing door.
Meanwhile, lift and slide doors offer more security even in the open position due to the tilting action. It provides you with a more secure feature compared to bi-folding and French doors.
So, if you have a limited property space, a lift and slide door is more advantageous for you compared to other door types. For small patios, terraces and balconies, this door style is just perfect.
Other characteristics of Lift and Slide Doors
Following are some more beneficial characteristics of lift and slide doors:
Integrated with high-quality rollers and offer more durability.
Embedded with advanced hardware panels for lifting and sliding action at minimal effort.
Extensively tested by professionals for wind, air and water penetration.
Available with advanced motorised operation.
Integrated with windows to offer a complete home solution to homeowners.
Also Read: Make Your Office Door Look New With These Modern Solutions
Conclusion
Lift and slide doors are ideal for modern homes for extending indoors to outdoor areas. Since a lift and slide door features a slim and robust uPVC frame with a thermally efficient layout, it offers many benefits than other door profiles. Whether you want to replace your old sliding doors or just willing to extend your home to outdoors, lift and slide doors are a great option.