Color Options
Focus on aesthetics
Modern windows. Unique in form, colour and function.
Today's builders and renovators value functional aesthetics. Accordingly, modern window forms are just as varied and diverse as a building's architecture or the individual lifestyle. KOEMMERLING window & door systems give you the maximum freedom of choice.
Woodgrain finish bestows a friendly, natural and aesthetic look to buildings, which looks and feels like natural wood. On the other hand Grey colour laminate give your interior/ exterior modern look and can easily blend with the modern architecture of your building colour combination. Combine these high quality surface structures to your personal taste and style: woodgrain or grey on the inside and outside, or woodgrain/ grey on the inside and neutral white on the outside – for windows that are designed to blend into the interior as well.
KOEMMERLING window systems give you the freedom of choice for your window profiles: Choose from classical white or range of woodgrain and grey laminates.All surfaces are extremely weather resistant, ultra-impact resistant and scratchproof, and easy to clean.
White
The timelessly elegant classic – smooth, glossy surfaces with durable visual appeal.
Woodgrain laminates
Woodgrain finish bestows very special and aesthetic looks to a building and an ideal visual affect. The vivid woodgrain structure looks and feels like natural wood.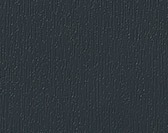 Grey colour laminates
A wealth of colours present a convincing marriage of elegant smooth or structured surface and a pleasant feel.
Dark Oak
Mahogany
Walnut V
Anthracite grey
Golden Oak